What is a wedging board?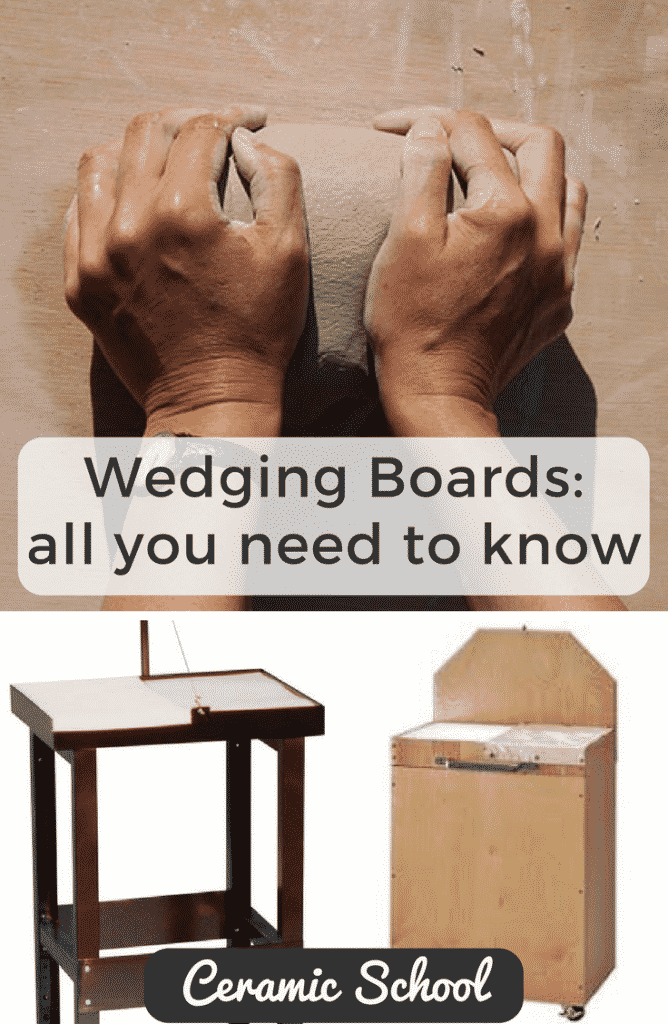 One essential tool that everyone should have in a potters' studio are wedging boards. These large boards allow you to wedge your clay before throwing it on the pottery wheel. There are many different options a potter can choose from when it comes to wedging boards, and your personal choice mainly depends on what features you are looking for in your wedging board. The most common wedging boards that are easy to create yourself are made from plaster, plaster covered in canvas, or plywood covered in canvas. There are other options available as well; such as concrete, granite, Masonite, concrete board and hardibacker board. If you don't want to build your own wedging boards then there are also online options available for you to purchase.
Portable wedging boards
Portable wedging boards are a great purchase for your studio, not because you can go and wedge your clay outside in the sun, but because you can store them away easily when not in use. We recommend these two portable wedging boards made by Amaco.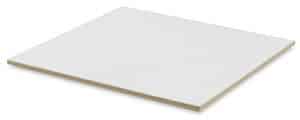 This is a thin canvas covered board that is great for wedging and rolling hard clay.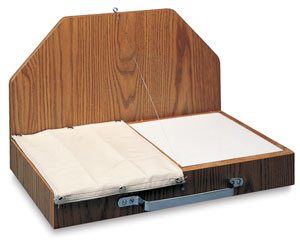 This wedging board is a sturdy wooden framework constructed of birch and plywood with a polyurethane finish. It has two recessed areas that are filled with absorbent plaster and comes with a canvas cloth that snaps over one area.
Table wedging boards: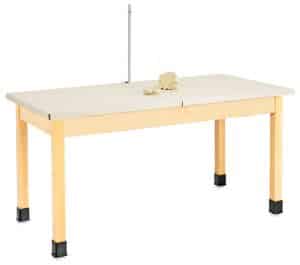 If you find that you are using your wedging board a lot, then perhaps a permanent table wedging board would be a good fit for you.
Diversified Woodcrafts Clay Wedging Table
This wedging board is a permanent table made of solid maple. It comes with a canvas top that can be easily removed for cleaning and then can reattach to the table by hook and loop fasteners.
DIY Wedging Boards
The easiest wedging board surface to easily purchase is canvas. Simply stretch the canvas over a frame of any kind, and staple it into place. Be aware that there is a concern that clay dust is created when you wedge on canvas over time. Cleaning your canvas is essential to keeping dust accumulation to a minimum. Wiping your wedging board down before and after wedging with a soft sponge will help remove dust each session, and replacing the canvas when it gets old will ensure that you are not stirring up dust and causing a potential health concern.
A more long-term wedging board surface you can use is plaster, which can be created easily using plaster mix and water. Plaster is sturdy and as long as you handle your board with care it will last you a very long time. A potential concern with plaster is that if you get chunks of plaster into the clay and then fire it, it causes cracks and surface pops during firing. However, as long as you take care of your plaster wedging board properly it should not be an issue. This simply involves regular wipe downs with a sponge and handling the board carefully at all times.
Another method that is commonly used is covering plaster in canvas. The most common method is creating a sturdy wooden frame and then covering one side with wet canvas and filling the backside with plaster.
Wedging Board Materials
If you want to suck the water out of your clay to harden it up, like when you reclaim clay, then plaster would be the best option to go with. Plaster is also versatile since it can be wet beforehand and it will be less absorbent to the clay.
Natural stone and cement board are alternative options that might be feasible to get depending on what stores are around you. These two options are durable, nonabsorbent, and won't stick to the clay as much as some of the other options such as canvas might.
Wedging Techniques
Remember that when you are wedging, the boards should be relatively low. When you are standing straight up you should be able to place your fingers on the table with your elbows bent slightly. The lower surface of the table will give you more power to wedge clay without putting stress on your wrists, which is extremely important to ensuring the long-term health of your hands, wrists, and arms. At the end of the day, all of these different wedging options could work in your studio – and choosing a wedging board will depend on your personal preferences of material, availability of resources, and your unique situation for wedging. Whether you want to keep the clay the same moisture content or to firm up the clay for hand-building or throwing; there are wedging board options for you.
Conclusion
Wedging boards are a great addition to any size of studio. You can buy portable wedging boards for as little as $15, buy a table top wedging board for around $900, or even make your own wedging board out of plaster. If you are just starting out, why not have a look around some potteries and see which you prefer wedging your clay on 🙂