What is a Dragon Kiln? Read the full article here You might also like… How to throw a teardrop ? … How to throw a teardrop ? ? www.ceramic.school/subscribe So get in the studio So get in the studio! -> www.ceramic.school/subscribe How to Carve Clay How to make a fountain glazer Fountain Glazers: What are…
>> Read More <<
Glazing techniques can make or break a piece, which can be frustrating for those who spend a lot of time on their work only for it to end up getting destroyed by a bad glaze application. In this article, we will cover a few of the different ways you can apply glaze, and provide tips…
>> Read More <<
When it comes to pottery tools – Kemper is a well-known brand that produces Kemper Tools. They have handcrafted american tools for the Ceramic Arts community for over 50 years. Kempte tools can help all ceramicists from hand-builders to wheel throwers. In this article, we will be listing the various Kemper Tools that Kemper has,…
>> Read More <<
Welcome to the Ceramic School
Here at the Ceramic School we are potty about pottery!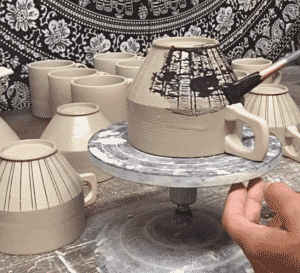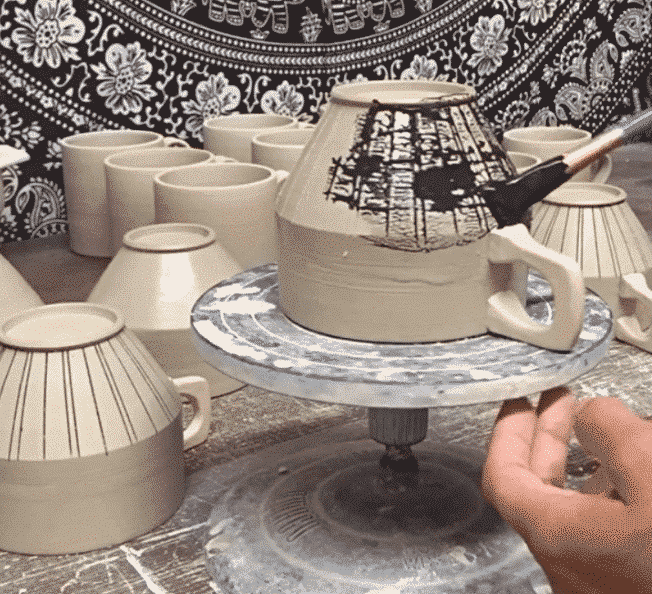 Tap for tunes! ? A little morning Mishima jam sesh! This technique is using wax resist on leather hard pots. That sweet stage before it dries! #ceramics #potteryvideo #potteryvideos #timelapse #leatherhard #instapottery #juliaclairesclay #mishima #wip #mug #amacounderglaze #amaco #iphoneonly #piabrush @potsinaction #ceramica #porcelain #pottery #keramik #amacobrent #potterygirl #makersgonnamake #etsy #etsyseller A post shared by J…
Get Ceramic News Straight to your Inbox
Don't worry, we don't sell or spam your email address. You can unsubscribe at any time.
Hundreds of Online Ceramic Courses are coming soon... Just for you!
Do your pots go all wobbly when they're on the wheel? Take this online ceramic course to find out how you can master the art of throwing clay.
Creating and Mixing your own glazes can become really complicated, and if you mess up, your pots are ruined. Take this Online Pottery Course to become a Glaze God - your work will look Fantastic!
Do you have a spare square meter in your Garden? Build a Kiln on it! Our online Kiln Building Course takes you through the process of designing 5 different Kilns!