 Hi, I'm new here, and am now in the process of creating my own studio (so exciting!!) and I wanted to ask about a sink trap. I bought a Gleco trap and installed it under my sink, but a friend suggested that it's not enough to protect my plumbing and I should have two traps (connected in a row) or build something like "The Cink" (from Diamond Core Tools). I would love to hear what's your experience in your studio, what do you use to wash your tools, did you ever have any plumbing issues? Thanks!!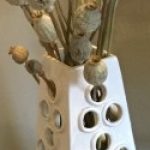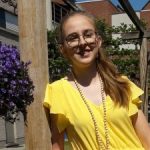 Hi!
I use a big bucket to rinse my tools and hands. I let it sit for a couple of days and pour clear water in the plants. after a while i scoop de clay that sank to the bottom and scoop it in the back of the garden.
For glaze leftovers and brushes i use another big bucket. rinse of stuff and after a while i let the water evaporate (or if there is a lot of clear water on top i pour this of first in the back of the garden) the glaze will dry out and then i put it in the garbage.
hope this helps you!
You are viewing 1 out of 2 answers, click here to view all answers.