Hi, my name's Mairi Stone,
And in this workshop, I'm going to show you how to make my impressed tiles
You will be learning…
How to use prepare the clay tiles
How to use different tools to make the impressed textures
By the end of this workshop, you will:
Be confident in using simple tools to make textures tiles.
This video workshop is 1 hour 15 minutes long, you will have lifetime access to it, and you will be able to download it to your device.
After this workshop, you could be making amazing tiles like these: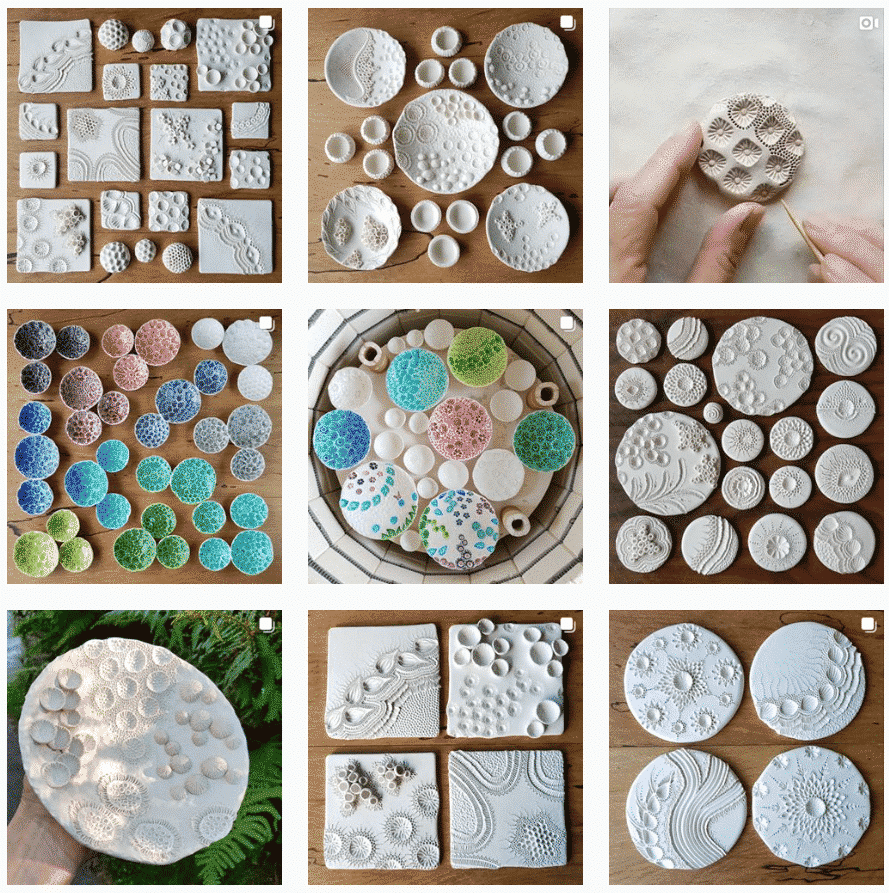 My work is all about trying to express my love and reverence for the beauty of this earth. If my pieces evoke any of that feeling in the viewer then my work is complete.
The oceans and all they hold are quite obviously a major inspiration but it is the whole of nature's organic forms, textures and colours that influence me. I also have a great interest in the macro / microscopic world, seeing that which is hidden to the naked eye. Much of my work is abstract, a mix of all these forms and textures. My pieces therefore refer to their source but are rarely a true resemblance.
I use Porcelain Paperclay from the Scarva pottery in Northern Ireland. It is the perfect medium for my work. I discovered a way to fuse glass into the pieces and I find it far more pleasing and colourful than glazes. As the glass cools it 'crackles' giving a beautiful crystalline effect. If I'm not using colour, then it is the amazing translucency of the porcelain that is being shown.
You can see more or my work on my Instagram: www.instagram.com/mairi_stone
Ratings and Reviews Login
Accessing this workshop requires a login. Please enter your credentials below!