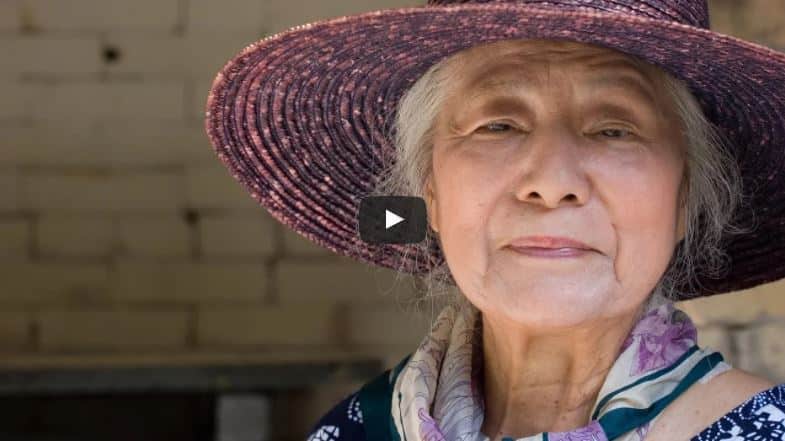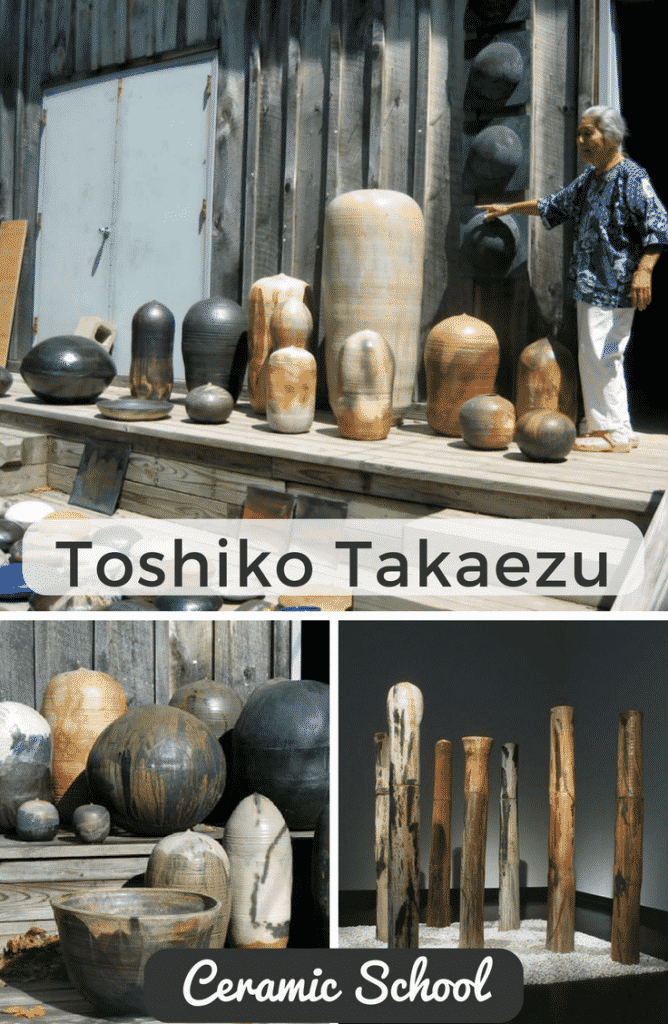 About Toshiko Takaezu
Toshiko Takaezu was born in Pepeekeo, Hawaii. She traveled to Japan, where she studied Zen Buddhism and the techniques of traditional Japanese pottery, which influenced her work.
Takaezu treated life with a sense of wholesomeness and oneness with nature; everything she did was to improve and discover herself. She believed that ceramics involved self-revelation, once commenting,
"In my life I see no difference between making pots, cooking and growing vegetables… there is need for me to work in clay… it gives me answers for my life."
When she developed her signature "closed form" after sealing her pots, she found her identity as an artist. The ceramic forms resembled human hearts and torsos, closed cylindrical forms, and huge spheres she called "moons." Before closing the forms, she dropped a bead of clay wrapped in paper inside, so that the pieces would rattle when moved. The most important part of her ceramic pieces is the hollow space of air within. She relates this to the idea that what's inside a person is the most important.
She retired in 1992 to become a studio artist, living and working in the Quakertown section of Franklin Township, Hunterdon County, New Jersey, about 30 miles northwest of Princeton. In addition to her studio in New Jersey, she made many of her larger sculptures at Skidmore College in Saratoga Springs, New York. She lived in Hawaii for 10 years and died March 9, 2011 in Honolulu.
Toshiko Takaezu made functional wheel-thrown vessels early in her career. Later she switched to abstract sculptures with freely applied poured and painted glazes. In the early 1970s, when she didn't have access to a kiln, she painted on canvas
Want to learn more about Toshiko Takaezu & her work? Then Check out her Books (affiliate link)
Toshiko Takaezu Pictures
Get Ceramic News Straight to your Inbox
Don't worry, we don't sell or spam your email address. You can unsubscribe at any time.