Join 20,000+ Potters who get our weekly email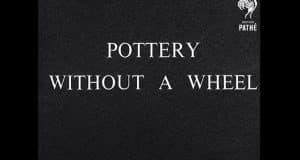 There are many ways to create pottery without a pottery wheel, and this video from British Instructional Films shows you how you can: 1) Create a thumb pot. 2) Create a coil pot. 3) Create a coil duck sculpture. 4) Create a tile. And all of these things, plus many more can be created without the use of a pottery wheel.
Ceramic School Instagram Feed
Hundreds of Online Ceramic Courses are coming soon... Just for you!