How To Decorate Ceramic Flower Pot Rims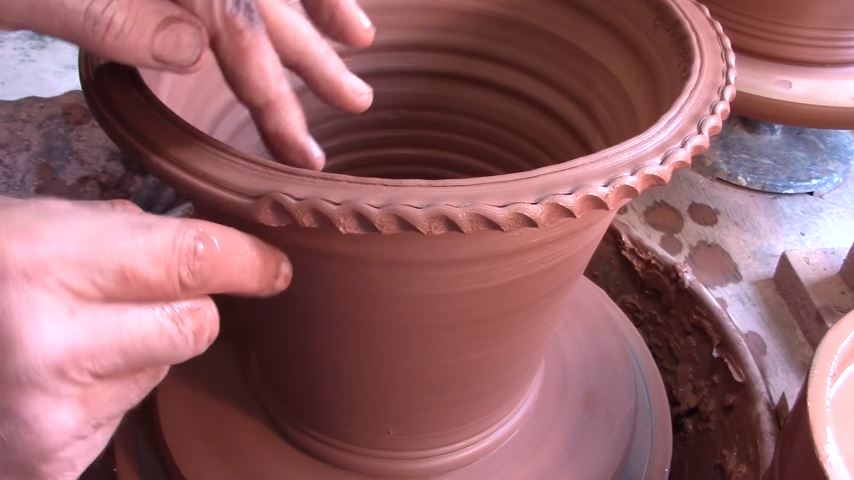 Bill van Gilder shows us how to make flower pots, and especially how to manipulate the rims and texture the wall surfaces. He is using 6 pounds of clay per pot in this video. The clay is an iron bearing, mid range stoneware called Red Rock from Highwater Clays in Asheville, North Carolina. He will be wood firing 400 to 600 unglazed pots. 
He starts by throwing the flower pot, and then teaches us how to create 5 different ways of decorating the flower pot rims. I can't wait to create some of these beautiful pots for my container garden 🙂
Get Ceramic News Straight to your Inbox
Don't worry, we don't sell or spam your email address. You can unsubscribe at any time.