Best Music for the Pottery Studio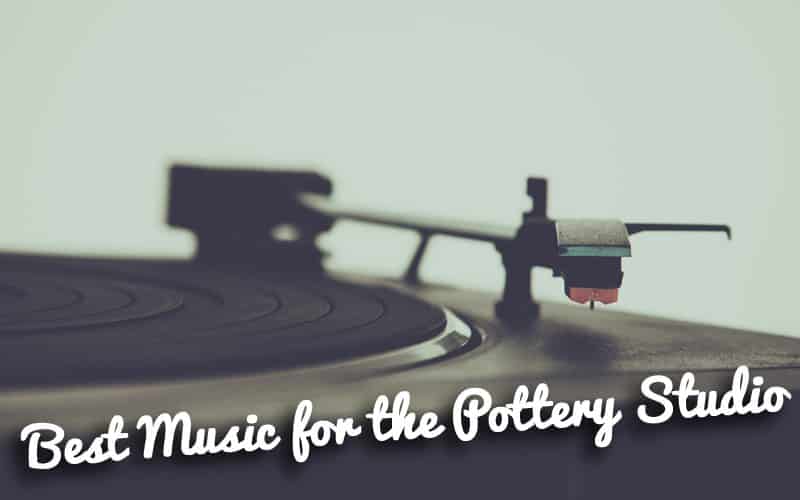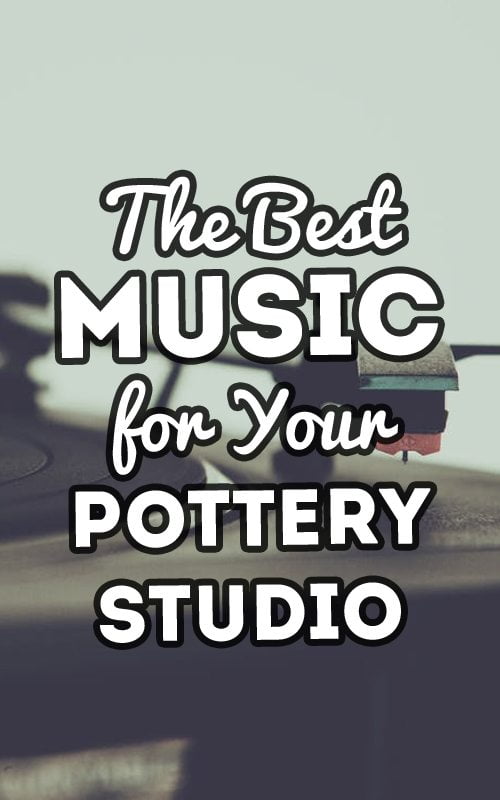 When it comes to working in the studio everyone has preferences for what environment they like to create in. Some people prefer silence, while others enjoy listening to music in order to help them work better in the studio. If you enjoy listening to music, this article can help you choose what music best fits you. If not, then just it might inspire you to find some music that helps you feel creative! In this article, we will be discussing the potential benefits of listening to music in the studio and some genres that might be just the thing to help get you into a creative mindset.
Five Benefits of Listening to Music
1 Helps You Concentrate
Music can help you concentrate harder on your work by washing out background noises that might normally distract you. It can also get you into 'The Zone' and allow you to fully immerse yourself in the work – making it more pleasurable for you as well as increasing your attention to detail. You might also notice that time will pass quicker when you are listening to some good music, which can help drive you to feel more accomplished by increasing your time in the studio.
2 It Gives You Energy
A peppy song can wake you up when you feel tired in the morning and allow you to feel revitalized. When you are feeling like your energy is dwindling in the studio it can help to turn on some music that will wake you up and get your energy up as well. Having energy is important in the studio in order to make work more enjoyable and less like a job.
3 It Helps You Stay Positive
When accidents and mistakes happen in the studio, music can keep you from feeling down. Upbeat and positive music can soften the blow when something unfortunate happens in the studio. Remember that no matter what clay is a forgiving material and if something breaks it can be made anew. The path to success is paved with failures, so don't give up!
4 It Helps You Feel Motivated
Feeling unmotivated in the studio can be the death of any hard worker. Putting on some music that will reinvigorate you with motivation to kick butt and create can help fight off feelings of hesitation or laziness.
5 It Helps Your Performance
It has been proven through scientific studies that listening to music can improve your performance with certain tasks. This means it can help you work better in the studio overall if you're listening to music that stimulates your brain. If you are finding it hard to get through your work and complete tasks in the studio, try out playing some music that will help you to perform better.
Ten Genres of Music to Try Out in The Studio
1 Jazz
If you do not know any Jazz bands we will recommend five jazz bands for you to listen to in the studio. These five jazz bands include Charlie Parker, The Very Best, Weather Report, The Jazz Messengers, and Louis Armstrong.
For relaxing Jazz music check out the video below!
2 Classical
If you're new to classical music and just now exploring the many talented composers out there, we can recommend five composers to listen to. These composers include Joseph Haydn, Wolfgang Amadeus Mozart, Ludwig van Beethoven, and Franz Schubert.
For classical music check out the link below!
https://www.youtube.com/watch?v=pWURKug6Mvc
3 Rhythm and Blues
Rhythm and blues, also known as R&B, can help inspire and motivate you in the studio. If you're new to R&B we will recommend five artists to listen to. These five artists include Etta Jones, Jill Scott, Barry White, Bill Withers, and Tina Turner.
For rhythm and blues music check out the video below!
https://www.youtube.com/watch?v=oUwPTOyum5w
4 Instrumental
For those who might have a hard time focusing to songs with lyrics, instrumental music might be the genre for you. If you're new to instrumental music here are five artists to try listening to. These five artists include John Williams, Hans Zimmer, Ennio Morricone, James Horner, and Jerry Goldsmith.
For instrumental music, check out the video below!
5 Drum and Bass
Drum and bass, also known as DnB, focuses around fast breakbeats and 160-180 beats per minute. This music can be great for getting energy in the studio and there are many different artists to choose from, each with a unique style. Some examples of DnB musicians include Kristy Hawkshaw, Feint, Netsky, Seba, and Tut Tut Child.
For drum and bass music check out the link below!
6 Ambient Music
Ambient music is said to be both ignorable and interesting. This is great for tuning out background sounds in the studio. Our recommendation for five artists to listen to includes Erik Satie, , John Cage, Tamaki Tso, and Loscil.
For ambient music check out the video below!
https://www.youtube.com/watch?v=pPTYlomyo3s
7 Opera
Although opera is not as popular as it once was, it is still very beautiful and can be the perfect studio music for creative inspiration. If you are unfamiliar with opera singers we recommend Maria Callas, Luciano Pavarotti, Natalia Margarit, Andrea Bocelli, or Leontyne Price as some of the very best.
Check out the video of opera music below!
8 Gospel
Gospel music can vary greatly depending on its purpose for being composed. While it is usually associated with religion, ceremonies, and so on, it can also focus on aesthetic pleasure of the composition. We are going to recommend five gospel artists and composers. These five gospel artists and composers include Kirk Franklin, Marvin Sapp, Thomas A. Dorsey, Mahalia Jackson, and Charles Albert Tindley.
For instrumental gospel music check out the video below!
9 Chant
Though chant music might not be as popular anymore, it still has soothing and enlightening tones that might be helpful for concentrating in the studio. Here are the five chanting groups that we recommend. These chanting groups include Gregorian, Magna Canta, The Benedictine Monks of Santo Domingo de Silos, Anonymous 4, and Hildegard von Bingen.
For chanting music check out the video below!
10 Soul
Soul can fill you with energy to get work done in the studio. If you're looking for five artists of soul music we've got some recommendations for you. These artists include Aretha Franklin, Stevie Wonder, James Brown, Marvin Gaye, and Otis Redding.
For a selection of soul music check out the video below!
In conclusion, there are many different genres that can appeal to different people or different moments. If you have your own music that helps you work in the studio then it can't hurt to stick to it. However, if you are looking for new music to liven up the studio we hope this list of artists and example videos helps. Let us know what you like to listen to below in the comments!