Struggling to Market Your Pottery Effectively?
Want to Build Your Pottery Tribe and Expand Your Business?
Take our FREE Instagram For Potters Challenge!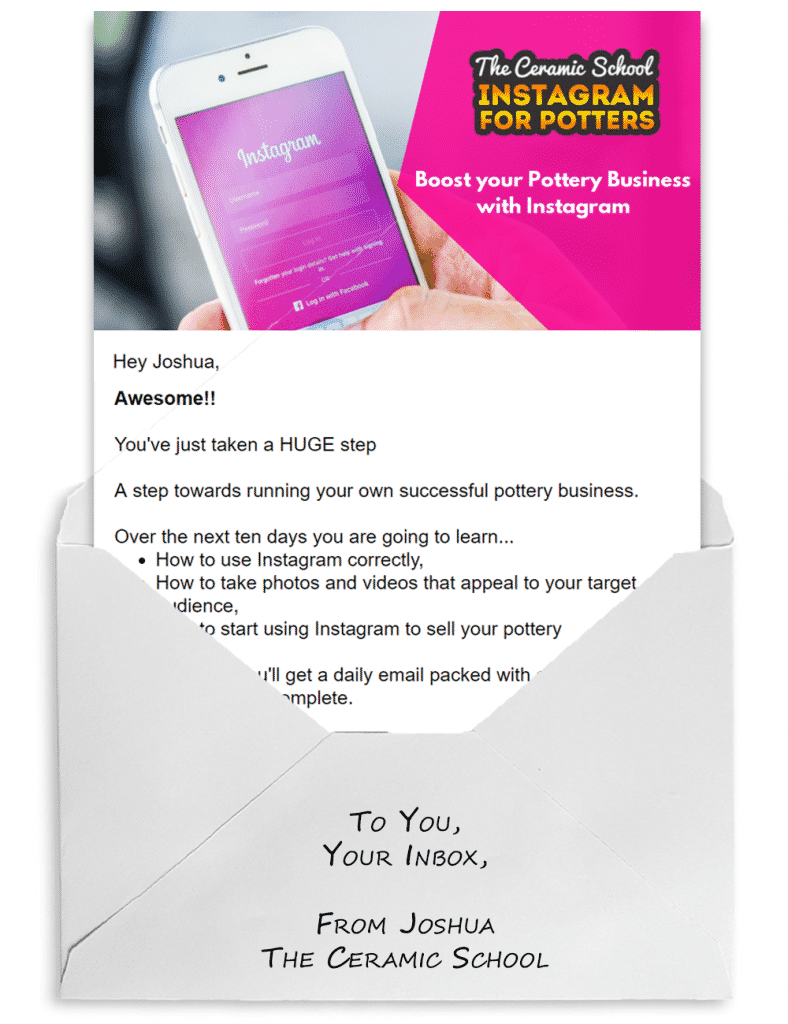 This Free Challenge is FOR YOU if…
You want to build your tribe & grow your pottery business
You want to sell your pottery directly to your customers
You know you need a hand pushing yourself to get out there
Join Now for Free, and you'll get…
One Email per day, for the next ten days
Each email lesson is packed with tips & tricks, and a challenge to complete.
Don't worry, we also hate spam. we will never rent or sell your email address.