Whichford Pottery: How we make our pots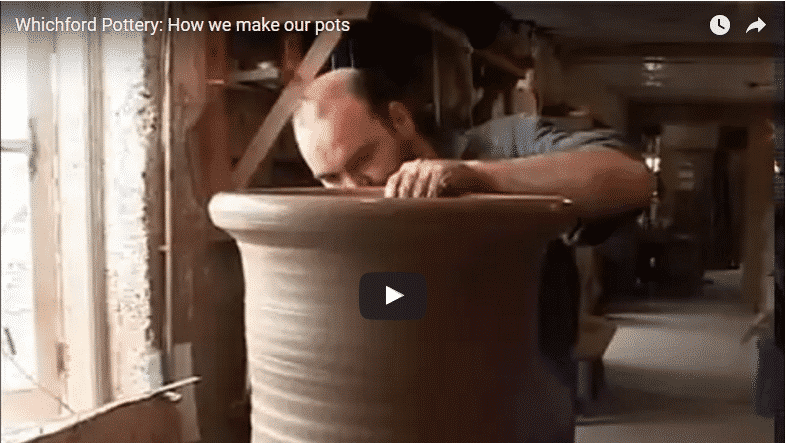 An introduction to Whichford Pottery with Jim Keeling. Look around the garden at Whichford Pottery and see how they make their handmade terracotta pots. It really goes to show that you should appreciate local, home grown traditional businesses, and not just buy plastic pots from ikea.
Next time you need a new plant pot - think ceramic - think local.
Get Ceramic News Straight to your Inbox
Don't worry, we don't sell or spam your email address. You can unsubscribe at any time.
For a limited time only: £0.00 From Amazon: 
Container Gardening: Everything You Need To Know About Growing Plants, Vegetables Or Flowers In Containers Plus More. (The Definitive Gardening Guides)
"Great book for those wanting to grow plants and flowers but lack space or a garden. There's some great detailed information on how to go about container gardening, with easy to understand instructions and interesting options to choose when considering what's right for you. It's certainly helped me understand how to approach gardening within my small apartment, making better use of my space with some great green plants. Recommended!"
"This Container gardening is perfect for a small backyards and also big back yards, It gives basic and tips on how to take care of your plants im a comtainer and gives ideas on different ways on how you can manage different kinds of plants in different containers."
"If you love plants and don't have that enough space for gardening, this book is right for you. It gives basic and tips on how to take care of your plants.I really love the ideas provided by the author."