Things to Look for in a Potential Art Fair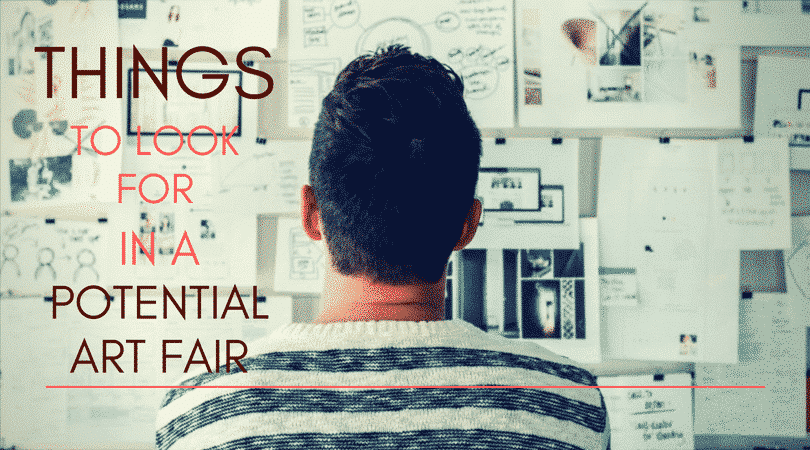 Art fairs can be a very fun and interesting way to interact with the art community and establish a strong network in the art world. At the same time, art fairs can be very expensive so it is important to choose the right ones so that you earn a profit and not a loss at the end of the fair. In this article, we will be discussing things to consider when choosing an art fair and things you can do to help you decide what art fairs are right for you.
Target Audience
When thinking about an art fair you need to think about your target audience. Who are they? If you go to an art fair that does not have your target audience then you can lose sales because of uninterested customers or because your work is out of their price range.
Money
Another important factor is money. Will you make enough to cover the cost of the fair? The general rule of thumb for an art fair is that you need to make at least four times the show fee in order to gain a profit. Having a good idea of what you need to sell in order to be successful is important to understanding if it is a feasible goal or not. Are there other costs on top of the fee? This is important to know what the bottom line is for you ahead of time. Where is it? Is the art fair out of state and if it is then you need to factor the cost of travel there and back into your bottom line as well.
Research and Explore
When trying to decide which art fair might be right for you, research and exploring are key. It is important to go out and visit as many shows as possible to get a feel of the audience at each show and if your work will fit in. Visiting every local show no matter the size is important to gathering what is popular in your area and which area has your target audience. Once you are actually at the shows there are many things you will need to pay attention to. Some of the things you will need to pay attention to include; the quality of the work, the location, the number of people at the fair, a number of people purchasing work, and the mood or busyness of the artists.
Ideas of Other Artists
Talking to other artists can give you an idea of how professional the show is run as well. Was it easy setting up at the start of the show? Do you like the spot you are in? I am thinking about doing this show next time, how was this show for you? Some artists may not want to share, but overall artists are happy to help since they were once in the same position. These questions can give you an idea of how professional the head of the fairs is. These people running the show can be organized and professional or unprofessional and uncaring which can affect your return to the show next year.
Inspiration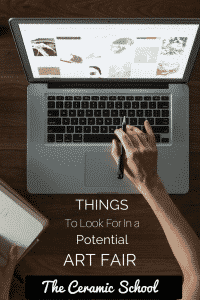 Remember to take notes of what you see at the fairs. This can be helpful to find out what is expected at an art fair. Some fairs require tents if they are outside which can be important for bad weather conditions such as extreme sun, rain or wind. All fairs require tables of certain lengths which will depend upon the size of the space you rent. Getting inspiration for displays and setups can be great for improving the professionalism of your work and drawing in customers. If you see something that is used in a display at an art fair that catches your eye it can't hurt to ask the artist where they got it. It is important to figure out how to apply to the fairs, which if you are attending you can ask the participating artists. Many art fairs these days use FairsAndFestivals.net so we highly recommend setting up an account to see what fairs are on near you.
Preparation
Selling your work in the beginning isn't going to be easy. Reading everything about art fairs to prepare yourself will only do so much. There is a lot of trial and error when first starting out at art fairs so remember to start with smaller fairs so that you make your beginner mistakes there and not at a large and costly art fair. You will just have to try all the tips possible and then see what is successful with your work. Don't be afraid to drop the things that aren't working so you can focus more on the things that are working.
In conclusion, there are many different art fairs out there that can potentially work well for you. It is important to research before dedicating yourself to a costly fair though in order to keep your business prospering. We hope this article helps you figure out what art fairs will and will not work for you. Have any more tips for things to look for in a potential art fair? Let us know in the comments below!