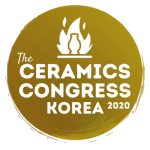 The Ceramics Congress
Scavenger Hunt
Enter to WIN some Super special prizes!
We will be asking our speakers some secret questions during their Q&A's.
It's your job to find out the answers!
Because The Ceramics Congress will be running for 72-hours back-to-back...
we recommend making a team of 3 or 4 people from different timezones to make sure you don't miss any answers!