 Hi, I'm new here, and am now in the process of creating my own studio (so exciting!!) and I wanted to ask about a sink trap. I bought a Gleco trap and installed it under my sink, but a friend suggested that it's not enough to protect my plumbing and I should have two traps (connected in a row) or build something like "The Cink" (from Diamond Core Tools). I would love to hear what's your experience in your studio, what do you use to wash your tools, did you ever have any plumbing issues? Thanks!!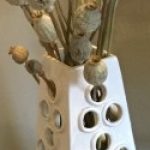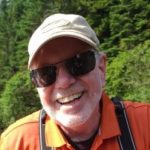 I'm not going to judge the efficiency of a commercially available sink trap.  My rule of thumb is nothing related to clay ( clay, glaze, etc.) goes into my plumbing. The cost to repair could be very expensive. You can create a functional grey water system…like the "Cink" … for less than $200.00 from parts available at the home center stores and salvage centers.
You are viewing 1 out of 2 answers, click here to view all answers.