The Ceramic School is a Community
for Ceramic Artists
Learn from professional ceramic artists and join the largest online ceramics community.
Upcoming Online Pottery Workshops: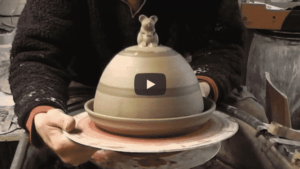 In this video, we see Dan from Ingleton Pottery demonstrating how to throw a cheese bell and plate on the wheel. Who is Dan of…
Hundreds of Online Ceramic Courses are here... Just for you!