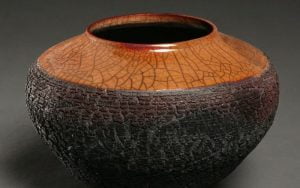 Inspiration of the day: Tim Scull: Ceramic Artist Tim Scull's work has become quite diversified over the last several years including a multitude of firing techniques as in Raku, Pit firing, Sawdust firing, Saggar firing, Fuming techniques, Crystalline, Wood firings, and Salt/soda firings.
Ceramic School Instagram Feed
Get Ceramic News Straight to your Inbox
Don't worry, we don't sell or spam your email address. You can unsubscribe at any time.
Hundreds of Online Ceramic Courses are coming soon... Just for you!