Finally! A Business Workshop just for Potters!
Learn how to start selling your ceramics online.

"This was amazing!"
"I will be incorporating everything I learned over several months and I think it will make a real difference in my sales. There is nothing else like this program that is geared specifically toward potters, and I am really glad I found it." - Lex Feldheim
⭐⭐⭐⭐⭐
So tell me... Does any of this sound familiar?
You know you want to start selling your ceramics online...
... but don't know where to start?
You know you need a website with an online shop...
... but don't know how to get there?
You know of the importance of social media...
... but don't know how to make the most of it?
You want to sell your ceramics to your dream customers...
... but don't know how to reach them?
Did you raise your hand to any (or all) of the above?
Good!
You're in the right place!
And don't worry...
Every professional potter you can think of has also been where you are right now!
And you know what?
Self-Promotion and Marketing are the hardest things for creative people.
Time and time again, we see amazing potters who are struggling to make it full time.
We know that your path as a creative entrepreneur can be sometimes overwhelming.
Websites, Online Shops, Marketing, Advertising... it's all so confusing!
This is why we have created The Ceramics MBA.
"It's especially helpful for someone starting out, but also really thought-provoking for me after selling for several years. It helped me understand the marking and advertising business side of being an artist."
⭐⭐⭐⭐⭐
At the end of the 12-Weeks Workshop...
 You'll have your own personal brand, website and online shop setup.
 You'll know how to price your work, and create sales funnels and processes that get people to purchase more from you.
 You'll know how to use social media for business, and create marketing funnels that turn strangers into super fans, and bring potential customers into your online shop.
 You will know how to use Email Marketing and Paid Advertising effectively to boost your pottery business and drive more sales.
 You will finally be ready to get your ceramics out in front of the right people, who will be eager to buy your work.
 You will get a certificate to prove you have completed the workshop.
"This workshop challenged me to define the main purpose for my work and my online store. It compelled me to take inventory of my motives for producing work, articulate objectives for my shop, and establish clear means to accomplish those goals."
⭐⭐⭐⭐⭐
Here's what we're doing together…
This is an intensive 12-week Workshop
Every three days, you'll get a video lesson to watch, and a worksheet to complete.
We will meet up every two weeks to check your progress and make sure you are not stuck anywhere.
As the workshop is online, you can work at your own pace...
Complete it in your own time and whenever and where ever you want to.
This workshop is detailed enough to get you up and running, and answer all of your questions, but simple enough to follow along - no matter what your technical skill is.
We'll take you by the hand and walk you through the steps,
….so you'll never be overwhelmed.
"This course gave me so many pointers to define where I was going, and it fed my inspiration too! The material is very well structured.
High quality work and knowledge went into this course"
⭐⭐⭐⭐⭐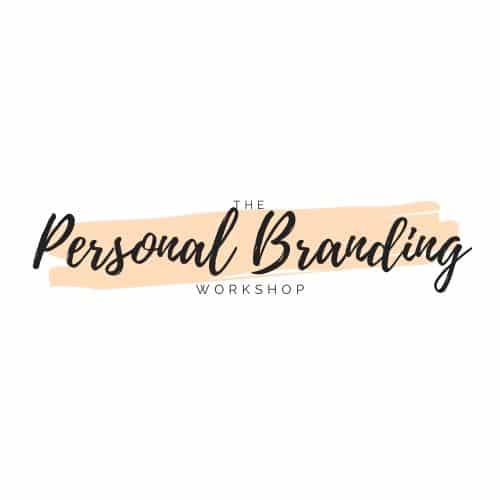 Personal Branding Workshop($499)
During this workshop we will be focusing on your brand: how you can set your business apart from your competitors with the right story and the right personal branding.
By the end of this module you will:
Know your Vision, Values and Voice, and Target Audience.
Create your branding
(Professional logo, stamp, and marketing materials)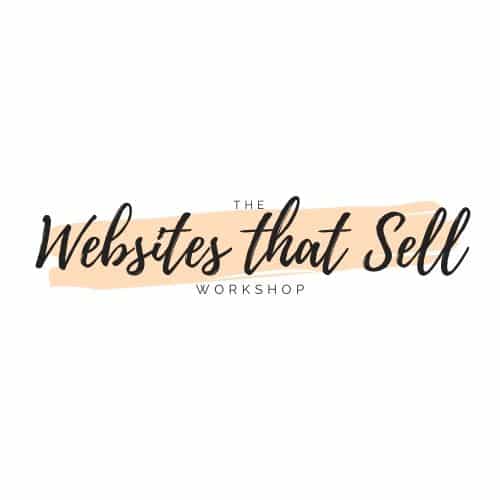 Websites That Sell Workshop ($499)
During this workshop we will be focusing on creating your website: how you can tell your story through your website, connect with potential customers, and turn them into customers.
By the end of this module you will:
Know what a good website looks like, and how to set it up.
Know how to use your website to turn visitors into fans, super fans, and customers.
Create your own website.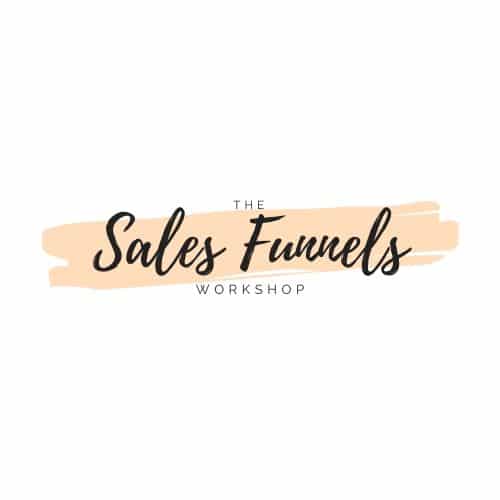 Online Shop & Sales Funnels Workshop ($499)
This workshop is all about setting up your online shop, creating amazing photos and videos, and getting people to purchase your pottery. We will also focus on your sales process to get people to spend more, and turn them into repeat customers.
By the end of this module you will:
Have your own branded Online Shop setup
Be able to charge more for your ceramics
Let your customers make repeat purchases, and also larger purchases.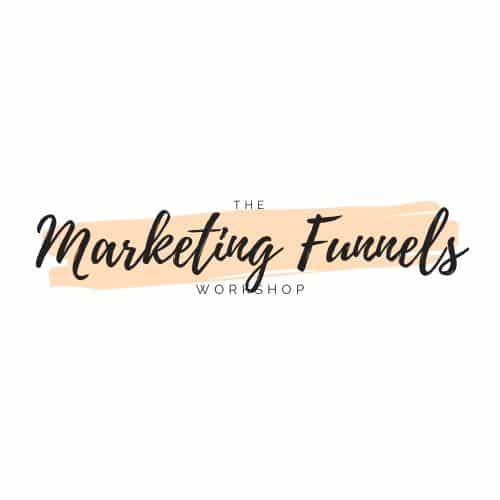 Social Media & Marketing Funnels ($499)
This workshop is all about setting up your social media accounts, and creating your own marketing funnel so that you can reach new customers and drive them to your online shop.
By the end of this module, you will:
have your social media profiles setup, and know how to use them.
know how to create and edit content, and post automatically.
know how to reach your audience and bring them into your online shop.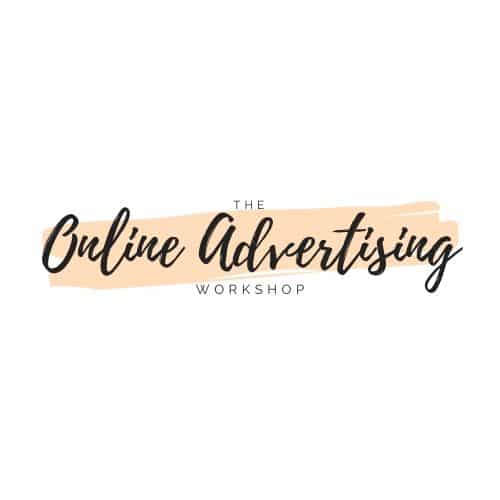 Email Marketing & Online Advertising ($499)
Now that you have your branding, your website, your online shop, your social media accounts, your sales funnel, and your marketing funnel set up...
This workshop is all about getting past & potential customers onto your email list, building relationships with them... turning them into your dream 1000 customers.
By the end of this module you will:
Have your own email list & know how to send emails to your customers.
know how to make your marketing emails get sent out automatically.
Know how you can use paid adverts to boost your online business.
"Get ready to learn more than you can use all at once!"
"But don't worry, you'll have access to the videos and handouts after the course is over and that will be a treasure trove of resources to get your pottery business off the ground. I am so excited to start using what I have learned. I feel much more focused and able... and creating my "brand" no longer feels like an off-putting task. To the contrary! I feel like the way this course is making me think about how to put my work out in the world is really going to change things for me. THANKS JOSHUA!"
⭐⭐⭐⭐⭐
All in all, you're going to get...
Plus when you join today, you get these bonuses...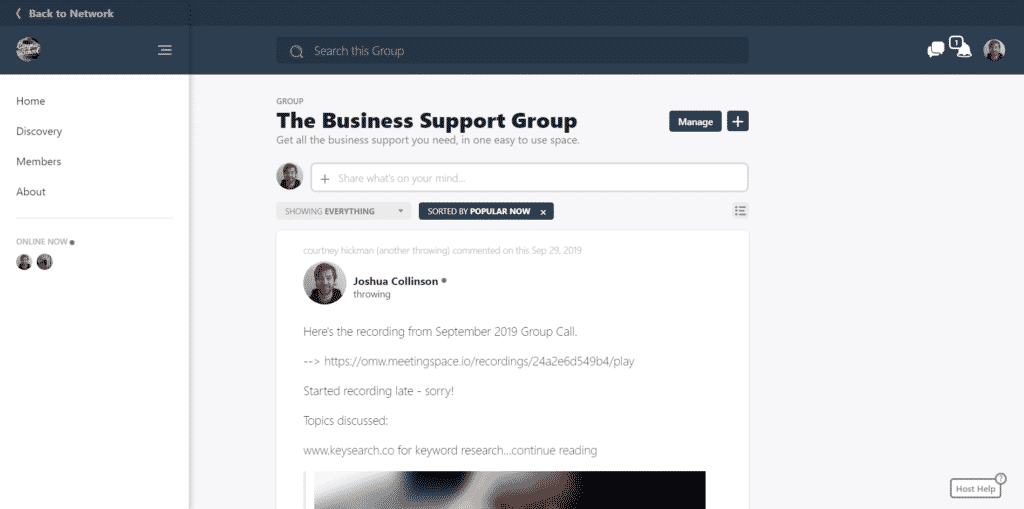 Online Support Group
($997)
When you buy this workshop, you'll also get lifetime access to our business support group. Inside you can ask any questions, and get answers. It's like having your own group of experts cheering you on!
What have our past students said?
"This course really is intensive!"
"I feel like I have a new set of keys for unlocking my future business! I never knew so much about sales funnels, product descriptions (and the psychology behind them) plug-ins, and so much more... I will be unpacking all of this over a few months, but I think it will really serve my business well. I feel renewed and excited about selling (and I have NEVER felt that way before)!"
"It's a challenge to dig deep and truly understand why you do things and what motivates you to do anything. That is why I've found this course to be invaluable. It's nice to have a 'tour guide' and a checklist to complete these challenging things."
"The overall presentation of information was well organized in a logical sequential order. Each day added to the previous day. We were challenged to elaborate on what we are doing and why. Those who had not done "anything" were compelled to think ahead. For those who have been doing some already, it brought our thought to a sharper point, and it was GOOD! It took time to articulate our vision, Core Values and Mission, but with that foundation laid out... the following steps gained a clearer purpose."
"The logo/font/color scheme was FUN but REALLY takes a lot of time to get it right— still working on this part myself."
"Jam-packed and perhaps a bit overwhelming for the uninitiated but a terrific overview of how information is used and can be used. Not sure I have the stomach for some of the harder sell techniques! But as ever, Joshua was an affable and patient guide through the maze of modern marketing and did a great job of tooling this specifically to ceramic artists."
"This course provides you with the best start. So much relevant knowledge that I will use for my pottery business but also in my daily work outside the studio."
"Great course generally and in an interesting way provoked some deep thinking about exactly what *is* the goal of the work. The focusing provided by the work is exceptionally useful to anyone working in the semi-isolation of a private studio."
"The second week was very helpful, had very good information , provided new context and opened a real vision to build a business by internet"
"There are numerous resources readily available online to help small business owners establish and maintain a profitable online business, without having to literally "re-invent the wheel". However, if you have not been keeping up with todays technology, it is easy to feel overwhelmed. This workshop has laid out easy, organized, logical, sequential, steps to help us be competitive in this ever-changing virtual world we live in."
"I think the marketing I saw was very to the point and very helpful to build a successful business."
"I recommend the class. Great information and videos. Wonderful teacher."
"Great course. Covers a lot of ground in a well-organized and helpful way. Excellent for focusing one's goals and priorities."
"It was a very interesting course, It was a good experience and I learned a lot. I am very confident to be successful building my website. Thank you!"