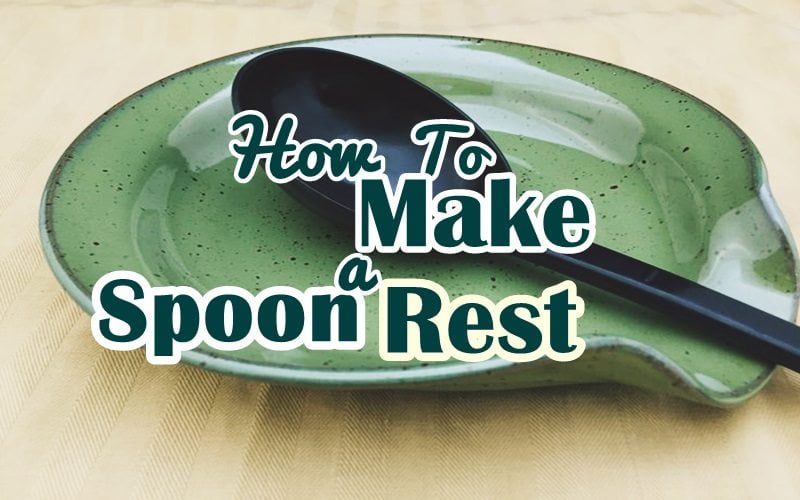 In this video, Janis Wilson Hughes from Evolution Stoneware Pottery demonstrates how to make a spoon rest.
Janis Wilson Hughes is a potter from Johnson City, Tennessee. Her work focuses on functional tableware that mainly relates to bottle forms and containers for liquids. These items range from decanters, olive oil bottles, mugs, teapots, and cups. Her work is brightly colored blues mainly with accents of brown towards the top of her forms. Her forms have a theme movement throughout them. When she is not focusing on functional forms her work can become more sculptural like such as totems that could appear in nature and other stacked forms. Janis has been featured in many ceramic articles such as the Clay Times Magazine and Pottery Making Illustrated Magazine along with having many instructional videos available on YouTube to teach others.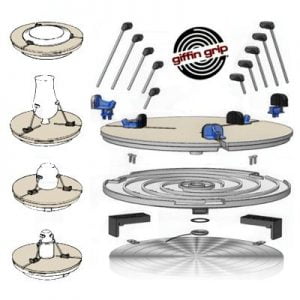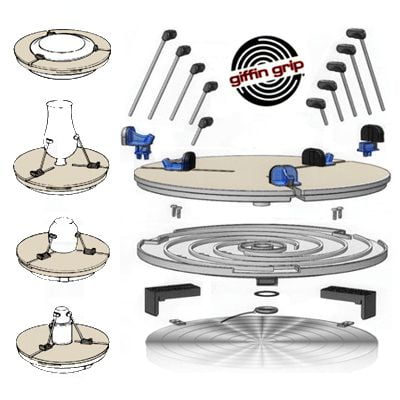 Janis starts by moistening the bat and then pressing the clay down onto the bat. Coning up and down can be essential to center if it is difficult for you to center. Janis compresses down the clay to center it and creates a wide base for the spoon rest. She then opens the clay with both hands and leaves the bottom thick enough to trim later. As Janis throws she compresses the bottom of the spoon rest to ensure that no cracks will appear later and then pulls the edge of the clay in order to create a small rim for the spoon rest. It is important to keep the inner surface of the spoon rest flat since it is the main visual part that will be seen and interacted with. Janis creates a swirl in the base of the spoon rest to make it visually interesting and then cleans it up with a spoon. To make the spoon rest look nicer she creates an undercut using a wooden knife and smooths out the spoon rest with a soft cloth. Janis cuts the spoon rest from the bat and then gently lifts it off with clean hands that are dry. This ensures that there will be fewer marks and sticking to the clay compared to lifting a piece off with wet hands. The spoon rest is placed on another bat and then Janis begins to shape the opening for the spoon to rest. She shapes the opening by placing one hand under the area that will be opened and then uses two fingers from her other hand to pull out and away from the form. This causes the clay to lay down and is similar to how a pitchers lip is created.
Now it is time to trim the spoon rest. Janis trims her work on a Giffin Grip and uses a standard trimming tool to remove the excess clay from the bottom. A Giffin Grip is a handy tool that can help make trimming significantly easier. Janis tries to match the contour of the spoon rest on the inside by removing excess clay from the sides and defines the outer edge of her foot. She braces her tool with her free hand to ensure that it does not snag or get away from her while trimming. Janis then removes the excess clay that is on the inside of the foot until there is a thin foot ring created. It is a good idea to round your edge in order to create a smooth foot and the finalizing the bottom with a wet sponge until it is nicely clean.
To see more of Janis Wilson Hughes' work find her on YouTube as EvolutionStoneware, Facebook @EvolutionStoneware and check out her website evolutionstoneware.com.