Katie Marks: Geometric Spacey Tie-dyed Lustres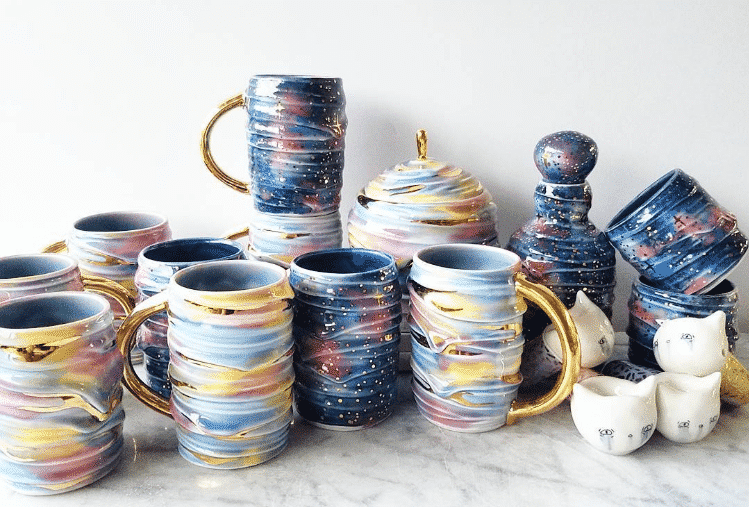 Katie Marks (anotherseattleartist) has developed a wonderful technique to produce Tie-dyed glazed pots, with gold lustre on top.
The Mugs and Jugs are wonderfully colorful, and a different take on decorating with lustres.
Very Spacey. Very Geometric. Very Gold. Very much in LOVE.
Take a look for yourself, and let yourself feel inspired.
Want to learn more about Lustre?
Perfecting lustre demands patience, experience, and, above all, knowledge... Which you get loads of in this book!