Video Workshop with Laura Plant
Hi, my name's Laura Plant,
And in this workshop, I'm going to teach how to slipcast a jug.
This video workshop is 1 hour 20 minutes long, you will have lifetime access to it, and you will be able to download it to your device.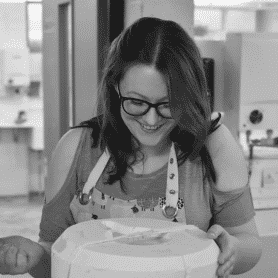 The human desire to make functional objects beautiful fascinates me as it shows a need for self-expression that is impractical. Ceramics has a familiar quality, as a material common in homes and used daily around the world it is almost comforting. Yet these everyday objects can be incredibly beautiful in their own right. Having grown up near
Stoke-on-Trent, the heritage of the area has been an important source of inspiration.
​
I combine traditionally industrial processes with craft skills to create my work. Material exploration is at the heart of my design process, I love exploring the qualities of the ceramic surface. Pouring the glaze allows slight variations in thickness and an organic line where the glaze ends. The balance between chance and control means that whilst the design is the same, every piece is different. Exposing the beautiful surface of the clay body also creates a contrast with the glaze. This is further highlighted when layered with print.
Awards
2019 British Ceramics Biennial FRESH Residency
2019 RAW Talent art& York
2018 New Designers Denby Associate Prize
2018 New Designers National Trust Artisan & Craft Associate Prize
2017 Shelley Group Student Award (Bursary)
Education
MA Ceramic Design | 2018 | Staffordshire University
BA (Hons) Ceramics | 2010 | Camberwell College of Art
contact: www.lauraplantdesign.co.uk