How to make Handles
(pulling, attaching and shaping)
Online Pottery Workshop with Maya Rumsey
Hi, my name's Maya Rumsey,
And in this workshop I'm going to show you how to make handles.
You will be be learning...
How to pull handles,

How to attach handles,

How to shape handles
By the end of this workshop, you will:
Be confident in pulling your own unique handles
This video workshop is 38 minutes long, you will have lifetime access to it, and you will be able to download it to your device.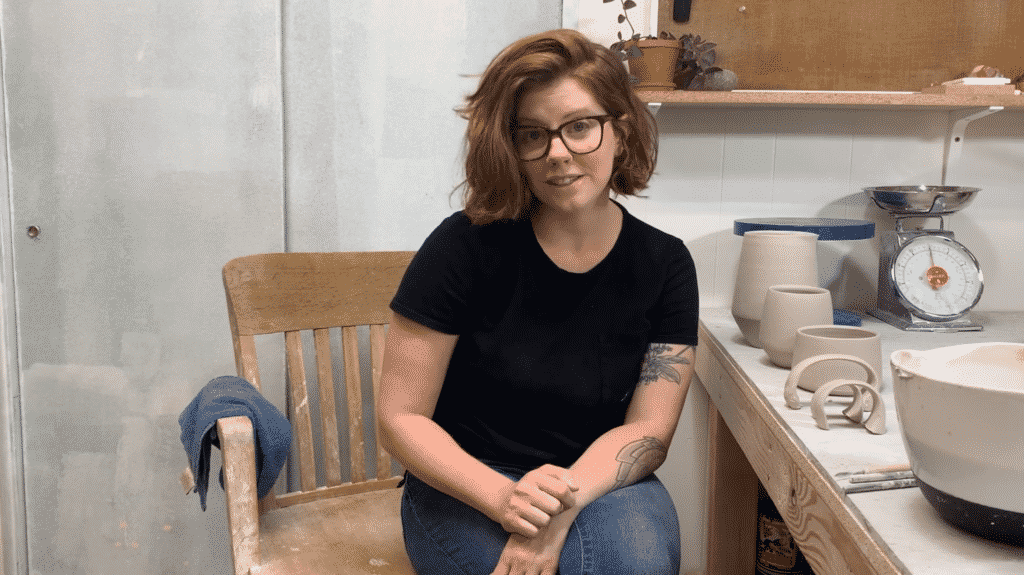 I'm a ceramic artist currently living in Coeur d'Alene, Idaho. I grew up in Toledo, Ohio and graduated in 2008 from Bowling Green State University in Ohio where I got a BFA in glass and ceramics. After graduating I did some wandering around,  became a yoga teacher and then settled in Colorado where I started making ceramics again (and also made a few babies). My family and I moved to the Idaho panhandle in 2018. We have been loving this beautiful part of the country and I am so appreciative of the fact that I could bring my business with me.
Website and email list: melissamayapottery.com
Instagram: @melissamayapottery