Video Workshop with Lorna Trigg
Hi, my name's Lorna Trigg,
And in this workshop I'm going to teach you how to make an Udu Drum using a drape mold with a carved design.
This video workshop is 90 minutes long, you will have lifetime access to it, and you will be able to download it to your device.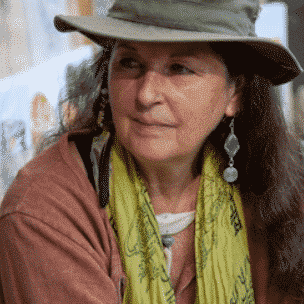 Lorna Trigg is an enthusiastic consultant and motivational facilitator specializing in developing an awareness of indigenous culture, the function of ancient belief systems, and the connection with today's communities and societies.
Her professional artistic and teaching career developed at an early age while growing up in southern Africa, among Zulu, Xhosa, Tswana and Swazi tribal people.
Lorna's life experiences and energy are reflected in her multi media creations which include a multitude of collective talents in jewelry design, sculptural and functional clay forms, and ritual drums and rattles. Her work is included in private collections in the United States, Canada, Africa, Japan, Russia, and Europe.
Colleges, Galleries, Care-giving facilities, Women's Associations and Boards of Education have invited Lorna to present workshops, seminars and lectures for educators and staff, students, people with special needs, and the public.
Lorna delights in sharing her knowledge and experience with others.