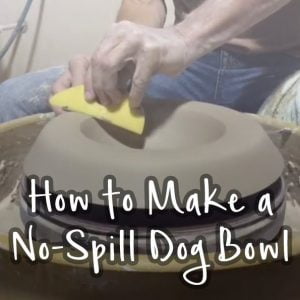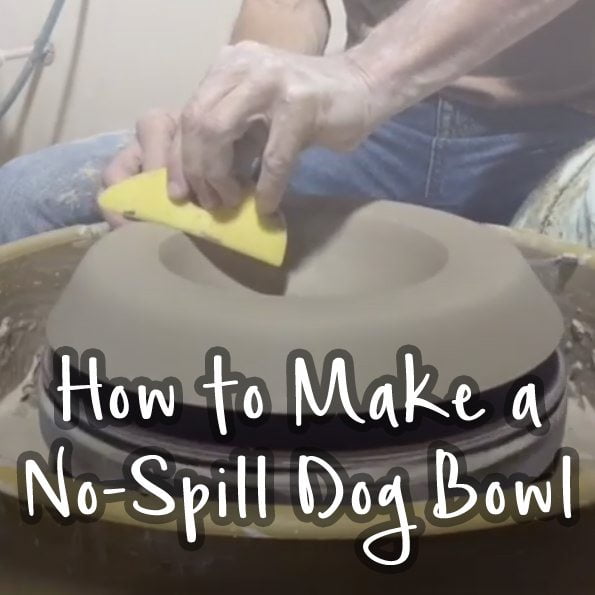 In this video, we see Don from FishPaint5 demonstrating how he throws a no spill doggy bowl on the wheel. Don is a teacher of ceramics and his work focuses on functional forms with imagery created by wax resisting and creating sculptural pieces on the wheel such as pears and pumpkins.
When it comes pets sometimes you need a special bowl to prevent spills from occurring with food and water. If you're interested in a bowl for your furry friend then we recommend learning from Don! To start with, Don uses three pounds of clay and centers it on the wheel.
Compress and then quickly open your form using your thumb and stretch it to the circumference you desire.
Pull up smoothly and begin to shape the bowl with every pull.
Flares out your form similar to a bowl and then proceed to stretch the upper half of the piece up and out with a rubber rib.
As you stretch out the rim, you should also lay it flat and proceed to fold over the rim, which is around the same length as the bottom of the bowl.
This length allows you to fully cover the outside of the form. It is important to be careful during this step since the rim can get ripped off while bending it.
Continue to shape and bend the rim until it fully covers the outside of the form.
Once the outside is covered, shape the rim to ensure that it will be a non-spill bowl.
To see more of Don's work find him on Instagram @fishpaint5