How to hand build with clay at all stages of dryness, including bone dry
Online Pottery Workshop with Tyler Quintin
Hi, my name's Tyler Quintin,
And in this workshop I'm going to show you how to hand build with clay at all stages of dryness, including bone dry
This video workshop is 1 hour 3 minutes long, you will have lifetime access to it, and you will be able to download it to your device.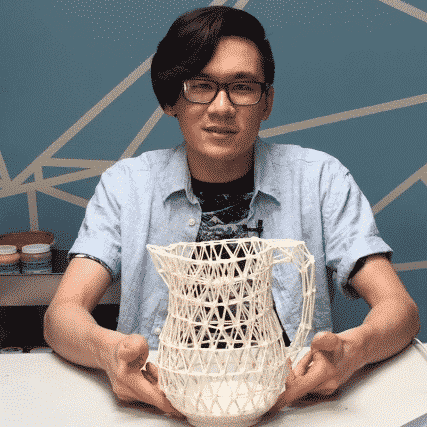 Tyler Quintin received a BFA from Washburn University in 2016, on a full tuition merit scholarship. Washburn afforded Quintin the opportunity to explore work across a variety of mediums, which eventually led to a transition from drawing to ceramics. These foundations have provided a sensitivity to material choice and interdisciplinary thinking in his approach to clay.
An actively moving artist, Quintin has participated in a number of work-study and internship positions across the country. Formerly an Artist in Residence at Studio 831 (Topeka, KS), he now operates out of his home studio in Bloomington, IN.
Quintin's work has been exhibited in numerous national and international exhibitions, at venues such as the Archie Bray Foundation for the Ceramic Arts (Helena, MT), the Clay Arts Center (Port Chester, NY) and the San Angelo Museum of Art (San Angelo, TX). You can find Quintin's work is in the permanent collections of the Mulvane Art Museum (Topeka, KS) and the San Angelo Museum of Art (San Angelo, TX).