How to Decorate your Ceramics with Kentia Naud
Learn how to use...
✔ Silk Screens,
✔ Slip Transfers,
✔ Paper Resists,
✔ Stencil resists,
✔ Decals (both gold and colored decals)
Hi, my name's Kentia Naud, from Terre Ferme Pottery.
And in this workshop I'm going to show you how to decorate your ceramics.
My main aim in this workshop, is to teach you how you can use these different techniques confidently in your own work, and also to inspire you so that you can start to explore surface treatment, and surface decoration to add to your creative voice..
We will be playing with...
Silk Screens,

Slip Transfers,

Paper Resists,

Stencil resists,

Decals (both gold and colored decals)
By the end of this workshop, you will:
know how you can use these different techniques to create plates, mugs, etc
know how to use combinations of these different surface decorations.
know how to create new surface decorations, that will help you express yourself through your work.
This video workshop is 1 hour 16 minutes long, you will have lifetime access to it, and you will be able to download it to your device.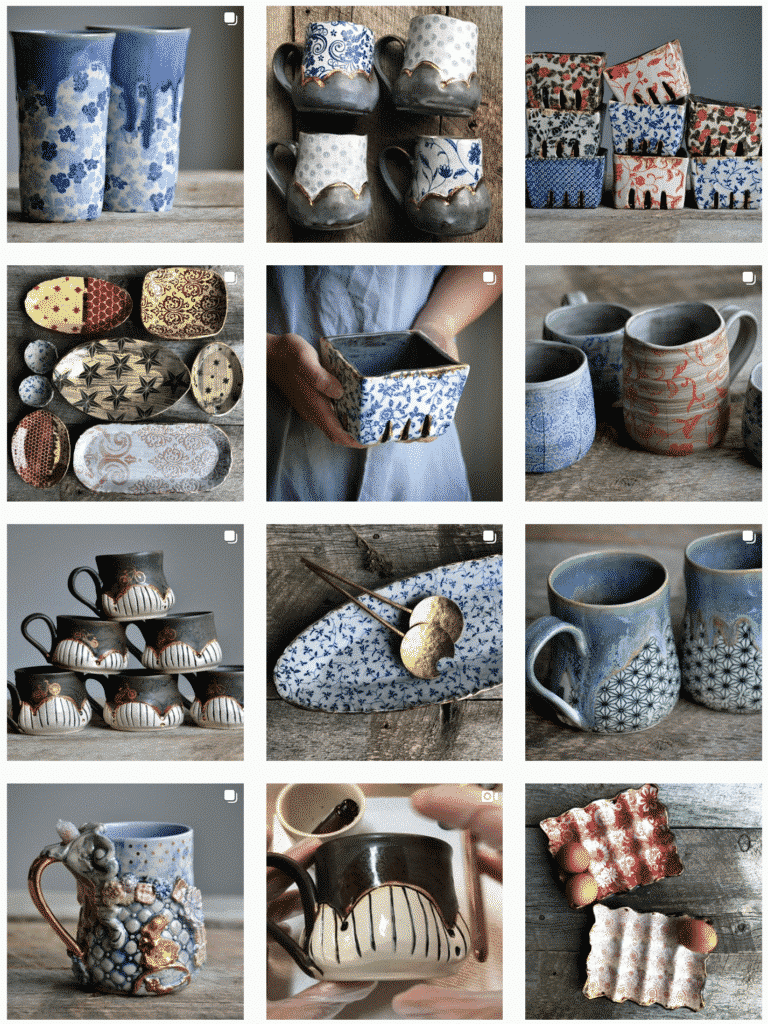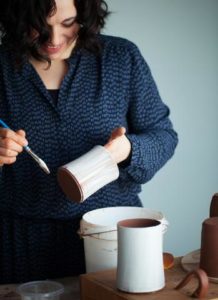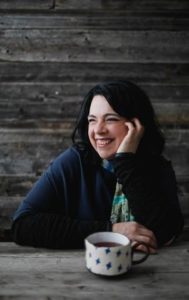 Clay saved me. Healed me. Gave me a new life.
Life was a long list of things to do, between morning and night, always in survival mode. Between my ego-driven career as a OBGYN in an academic centre, my four kids, my husband, a house to tend… I did not allow myself much space to exist without serving others. Until, out of nowhere, I came down on my knees and had to acknowledge that even if I had everything someone could wish for, I was still not *really* happy on the inside. There was this longing for unconditional love, for safety, for being worthy of just being. I was longing to be, but my life was lost into all the doings of the world.
Sometimes you just need to surrender to the Universe, to something bigger than your little self. I needed to learn to love. I thought love was on the "outside"; but I could not allow the same love to reach… me.
Clay created a window overlooking a sacred inner space. A room to hear, to be, to play, to be safe, to explore. A room for love.
The magic happened there, in the impermanent window where "I" don't exist, but where I am regardless and ironically.
The magic happened and the mud remembered how to be transformed into form, into a vessel, empty yet full of space.
The magic happens again when my hands connect to my heart.
I now fully embrace the handmade process and its traces. It means that mugs are sometimes not perfectly round, that my pots have a rustic look, a handmade feel, and that I am not a robot.
How is life looking right now?
A constant rebalancing act between art, medicine, family.. though unconditional love.