How to create Texture for Raku, and how to stack tall forms.
Video Workshop with Don Williams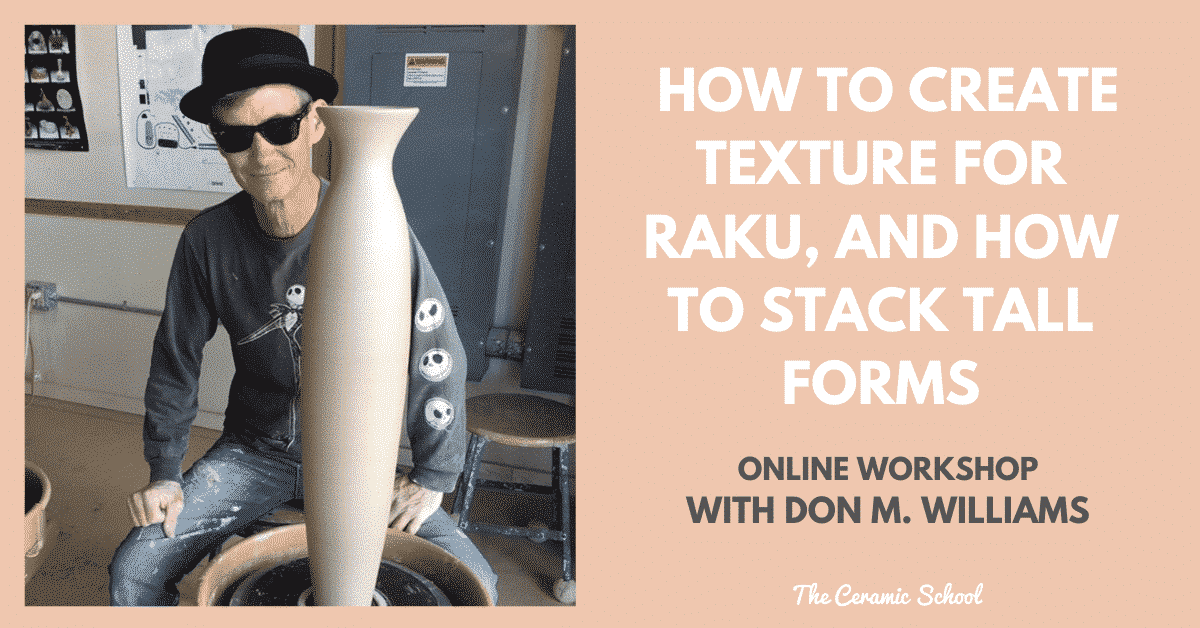 Hi, my name's Don Williams,
And in this workshop, I'm going to teach you how to create texture for Raku, and how to stack tall forms.
This video workshop is 105 minutes long, you will have lifetime access to it, and you will be able to download it to your device.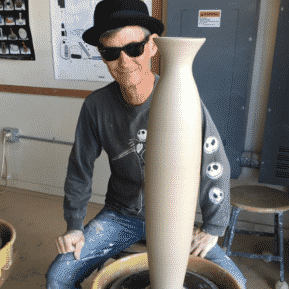 "Memories of working with clay stretch back to my childhood. Like most kids exposed to clay, I was attracted to the tactile quality of wet clay and the magical transformation that happens after glazing and firing. Making utilitarian objects is a grounding experience for me and reflect my long term interests in both architecture and landscape."
Don has been working with clay his entire life. Following his BFA and apprenticeship in sculpture, he has been continually making pottery as a living. Most recently he has also been a lecturer in ceramics at the University of New Hampshire.
Don's studio is in a 1760 barn surrounded by stone walls and sugar maples. His environment is the source of his inspiration.