How to alter mugs, cups and tumblers 
Video Workshop with Andrew Clark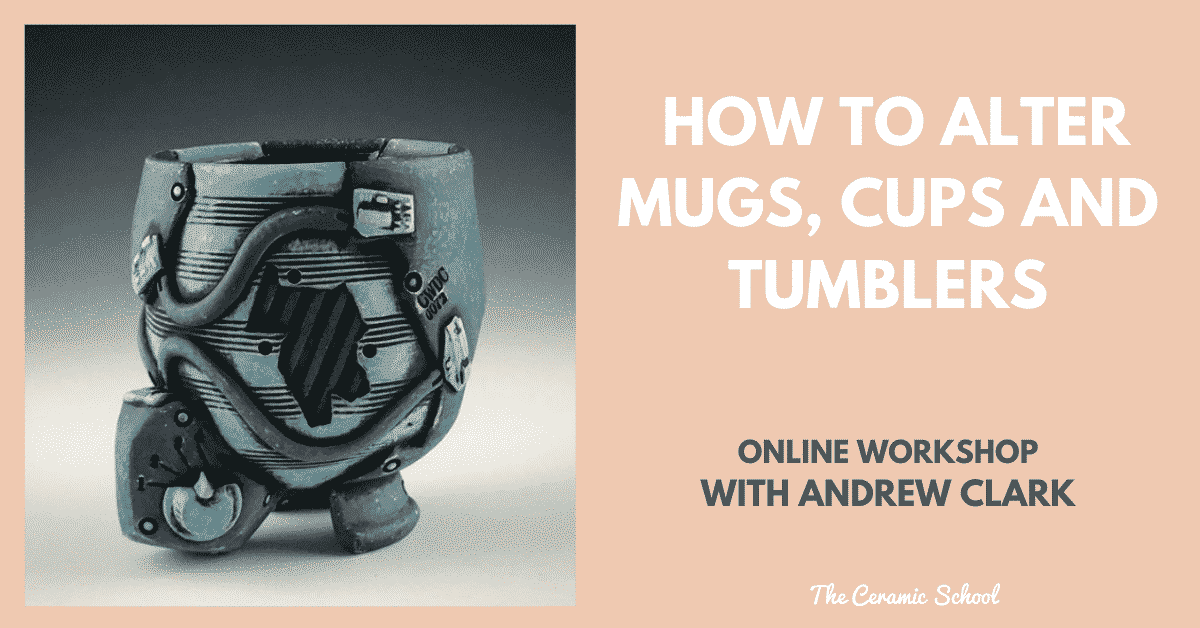 Hi, my name's Andrew Clark,
And in this workshop, I'm going to teach how to alter mugs, cups and tumblers.
This video workshop is 60 minutes long, you will have lifetime access to it, and you will be able to download it to your device.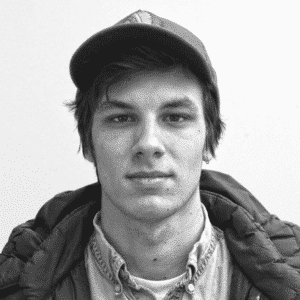 MY STORY
I am currently exploring work that comes from an interest in machinery and engineering. Influenced by schematic cutaway drawings and simple mechanical devices I aim to make functional pottery that features a mechanized process. Terra sigillata and underglaze allows me to put moving parts into my work. Bright contrasting colors separate the layers I create which is similar to schematic drawings separating each part of the machine through color. Through the process of problem solving I seek to find a combination of a simple functional vessel and a complex machine.
EDUCATION
2011- 2015 BFA with a Concentration in Ceramics Union University, Jackson, TN
WORK EXPERIENCE
2013 - 2014 Shop Technician. Union University, Jackson, TN
2015 Summer Work/Study. Arrowmont School of Arts and Crafts, Gatlinburg, TN
2015 - Present Resident Artis. Companion Gallery and Studio
EXHIBITIONS
2016
"12x12" INFLUX. Nashville, TN
"Irons in the Fire" Juror Justin Rothshank. Companion Gallery, Humboldt, TN
2017
"Strictly Functional" Juror Linda Sikora. Strictly Functional Pottery National
"The Cup, The Mug" Juror Peter Pincus. Main Street Arts, Clifton Springs, NY
"Last Call II" Juor Jennifer Allen. Companion Gallery, Humboldt, TN
"Survival is Insufficient" TheCO, Jackson TN
2018
"Palliative Pour" Juror Chris Gustin. NCECA 2018. Huntingdon, PA
"Last Call III" Juror Brett Kern. Companion Gallery, Humboldt, TN"Yunomi Invitational 2018" Clay AKAR. Iowa City, IA
"Spring Invitational" Pocosin Arts, Columbia, NC
"Underglaze" Juror Renee LoPresti. Companion Gallery, Humboldt, TN
"The Almighty Cup 2018" Gandee Gallery. Fabius, NY
PUBLICATIONS
2018
Studio Potter: Summer Fall 2018 Vol. 46, No. 2 "Studio Internship Model"
Eric Botbyl, Kelsey Nagy, Andrew Clark
Contact:
www.instagram.com/andclark
www.andrewclarkpottery.com