Guy Van Leemput – Porcelain slip balloon bowls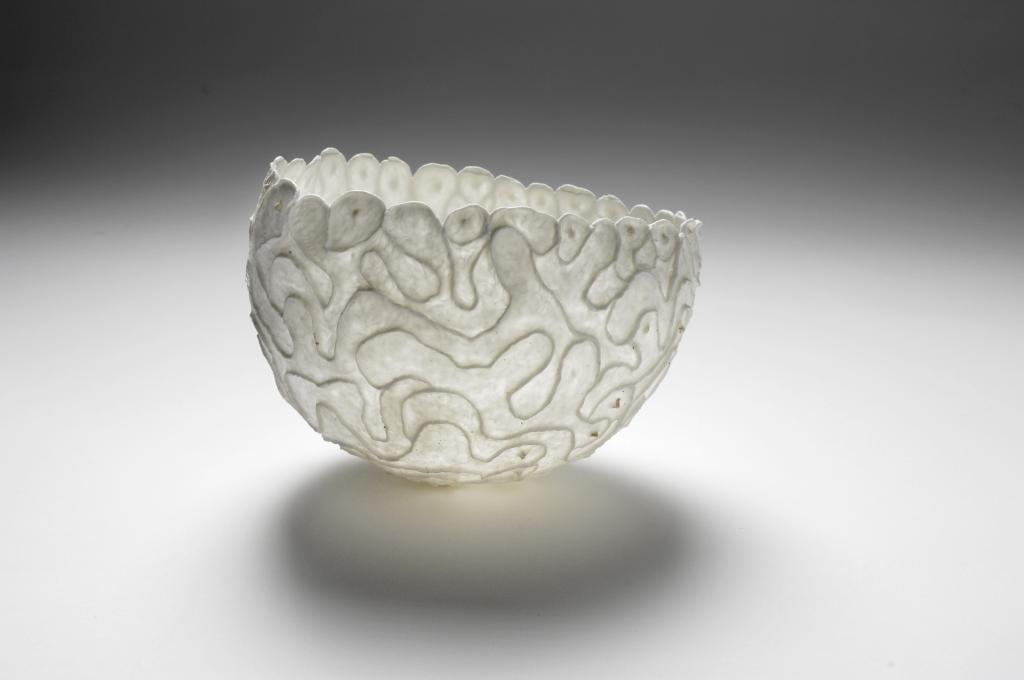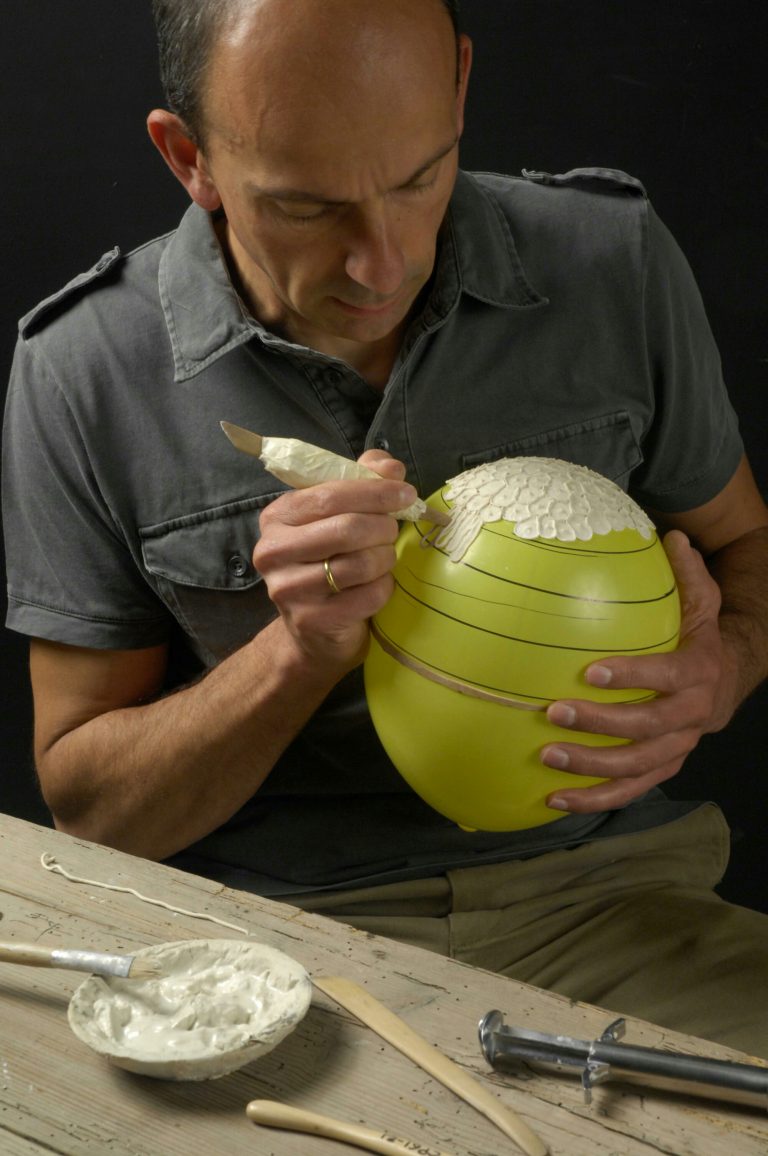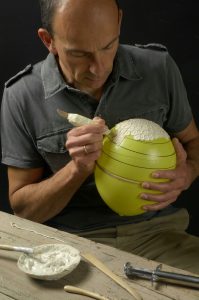 Guy van Leemput has a wonderful technique of placing coloured porcelain slip onto balloons.
Using balloons as a base allows him to create very thin and fragile looking translucent bowls that seem to change dynamic as the weather changes.
In his earlier work he simply painted white porcelain slip into the balloons, and then decorated them with a wide range of textures. And over the years, his work has developed into a very beautiful style.
Scroll down to see how his work has changed over the years.
In 2013, Guy Van Leemput was very much inspired by nature.
Can you guess which of his pieces are called "Flower" and "Pineapple"?
As with nature, the simplicity and repetition of the marks leads up to a wonderfully complex textured surface that plays with light and shadow.
In the gallery below, you can see his patterns and textures got more complex in 2014 and he started to depend less on nature and create his own style.


style="display:block"
data-ad-client="ca-pub-4314794573416429"
data-ad-slot="4472546384"
data-ad-format="auto">

After studying in China in 2014, which he recalls as a "Shocking event" - he started using colour in his work, as seen in the gallery below.
This is achieved by firstly laying down a thin layer of white porcelain on a plaster slab on your table, waiting for it to dry a little bit, and then painting on top of the white porcelain with different coloured slips.
This means that when the sheet of porcelain clay dries, one side of it is white and the other side is painted.
By cutting this slab into thin strips and alternating the sides which appear on the outside of the balloon, he creates a piece that changes colour depending on the lighting if the room. Sometimes the colour from the inside is projected outside and visa versa.
"For this series of translucent bowls I found inspiration in ancient Italian fresco paintings, both in colour as in technique. The same freshnesh in colour is achieved by using stains for colouring the kaolin and using these coloured slabs to roll into the walls of the bowl. Both inside and outside. The pattern on the inside is interfering with the pattern on the outside, depending on the amount of light falling on the pot. Thus the spectacle changes during the day and the seasons."
And whats the secret to firing these very thin translucent bowls?
These pieces are fired upside down on a support of un-fired clay. Firing at a high temperature (1300 °C) gives the bowls their strength and translucency. The woodfiring process gives the bowls their beautiful white colour.
Get Ceramic News Straight to your Inbox
Don't worry, we don't sell or spam your email address. You can unsubscribe at any time.