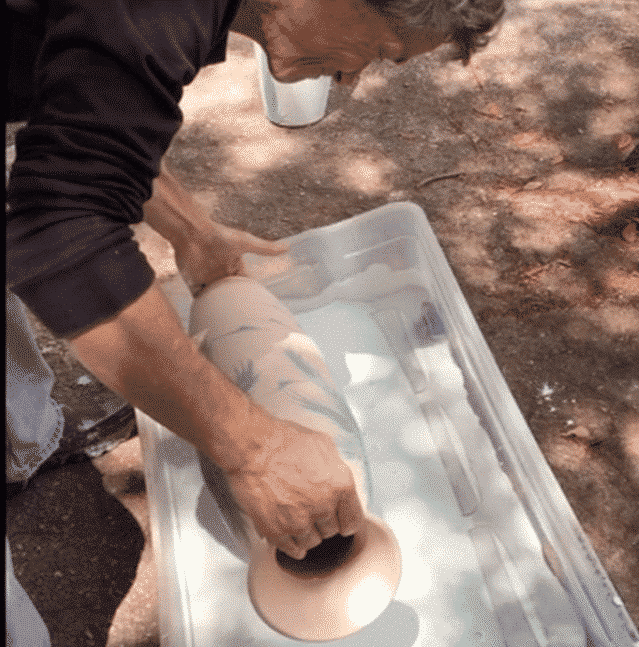 In this video, we see Don from FishPaint5 demonstrating how to easily glaze a long piece.
Don is a teacher of ceramics and his work focuses on functional pieces that have varying surface techniques from wax resist to chattering.
Step by Step Process of Glazing Long Pieces
Creating extremely tall pieces can be very rewarding if you succeed, but frustrating when you do not.
Glazing can be especially hard when you have such a tall piece that cannot be glazed by dipping in a normal bucket
and would be laborious to hand brush or spray. Don shows us in his video how he glazes a piece that is 28 inches tall. He makes quick work of glazing this piece by using a long and deep plastic tote to pour glaze inside and then roll his vase around in the glaze. He rocks his piece on its side back and forth to glaze most of one side but leaves the section where his hands are unglazed. Don then pours out the glaze that got inside of the pot, waits for it to dry, and does the same method to the opposite side where it was still unglazed. This helps lessen the dipping lines and helps both sides get an even coverage of glaze.
Glaze Recipes: How to read Glaze Recipes & Create your own Glazes
To see more of Don's work find him on Instagram @fishpaint5.