How to Create a Pillow Texture on a Form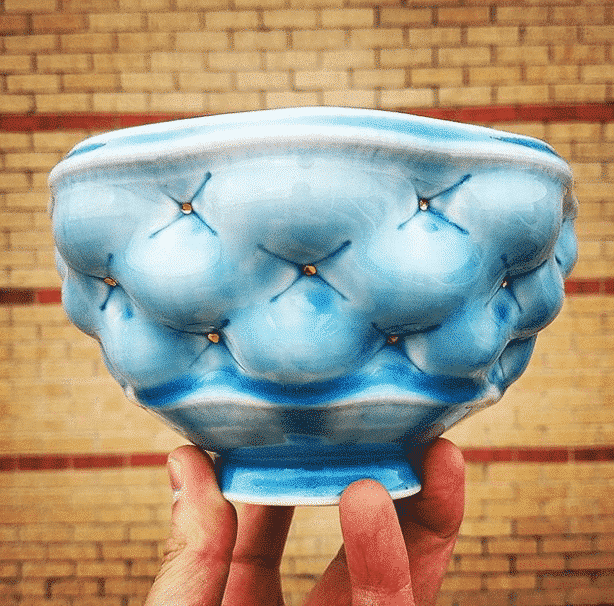 In this video, Joseph Rincones from RineconesPottery shows us how he creates his pillow texture on his pieces. Joseph not only uses Pillow Textures on bowls, but he also uses pillow textures on his mugs and vases as well.
The tools:
The process for creating the pillow texture involves:
The process:
Once you are done throwing a bowl, slightly firm up the inside and outside of the bowl, using a heat gun. This allows you to create the texture and avoid creating fingerprints on your work.
Then use a stamp to press the x mark into the clay on the outside, while bracing your hand on the inside.
Once you are finished stamping the x mark into the clay go back and press outwards with your fingers between all of the x's to create the raised-up pillows.
You are then done with the form and can cut it off to firm up for trimming later using some pottery tools.
The final version of the bowl shown in the video is below.