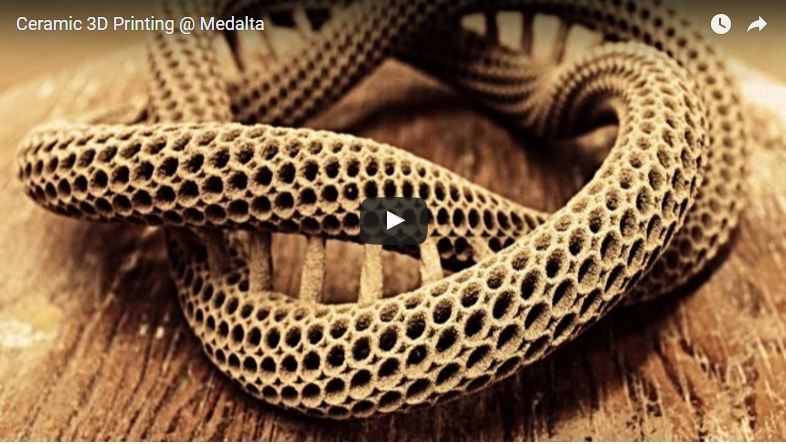 3D Printing has been around for a couple of years now... but it has only been used with plastic filament. Well things are about to change, because you can now print in CERAMIC! That's right - Ceramic 3D Printers!
Obviously it's not going to replace potters, but it is very interesting!
Below is a video about the process, and below that are some Free designs on how to build your own Ceramic 3D Printer.
So, are you scared for your job? Or are you excited to try out new things?
Flashforge® 3D Printer - Start Designing in Plastic!
"Having ordered and received a Finder the first thing you notice is how cute and beautifully built this printer is. 5 stars straight out of the box. A couple of minutes to set up (remove packaging, install filament reel and plug in) and she was up and running. The best was yet to come. This thing is quiet. Wow, the only thing you hear is a slight whirring from an inbuilt fan which is really really quiet and that's it. The even more amazing thing is when you print with this the stepper motors are also incredibly quiet. This machine is quieter than my ink jet printer whilst in use."
Ceramic 3D Printer Inspiration:
How to create your own DIY Ceramic 3D Printer
How to use your new DIY Ceramic 3D Printer
Get Ceramic News Straight to your Inbox
Don't worry, we don't sell or spam your email address. You can unsubscribe at any time.