The Ceramic School Blog
Your daily dose of pottery information and inspiration
Join the Tribe of 20,000+ Passionate Potters
For today's Meet the Maker we're checking out Avesha Dewolfe (She/Her) of Spiral Tide Pottery. Based out of East Lothian, Scotland, Avesha has been working in ceramics since she was ten years old when her mother surprised her with a…
Read More
New year equals new resolutions right? I often wonder why it is that we all put so much pressure on ourselves at the beginning of each year? We tell ourselves to relax over the holidays, to enjoy the simpler things…
Read More
Guess what I found when I Googled "Start a Pottery Business"? Hey ???? Have you ever thought: "Oh how I wish I could make ceramics all day, everyday…" And then you tried to find out how you could… Only to…
Read More
Do you have what it takes to represent your country in The Clay Olympics? Then we need you! To kick-off The Ceramics Congress in November 2021, we will be hosting a series of challenges and Live-Streaming the events to our…
Read More
YouTube is an amazing place to watch hundreds of free online pottery lessons – and with many people starting out their pottery journey with a "YouTube Education" it's great place to start with some beginners pottery lessons. Learning online is…
Read More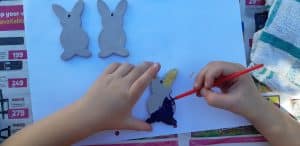 A project for your toddler. Easter has come and gone and kids just love the fantasy world of a bunny delivering chocolate eggs and all the craft ideas that accompanies this season. Having a toddler myself and being stuck at…
Read More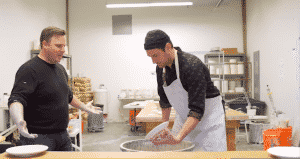 Join Brad from Bon Appétit at Keith Kreeger Studios in Austin, Texas as he learns how to make ceramics, from wedging clay and using a wheel to glazing and firing. Spoiler alert: Brad actually makes a decently useable bowl.
Read More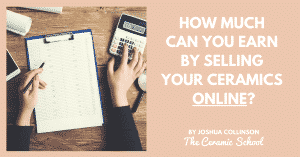 How much can you make selling your ceramics online? Well, in the real world… If you have a stall at an art fair, and 1000 people walk past your work and see it, you can expect to sell around 3%…
Read More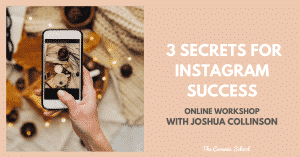 What would your Pottery Business be like if you had 10k followers on Instagram? Or 50k? Or 100k?
Watch the Free Workshop Here.
Read More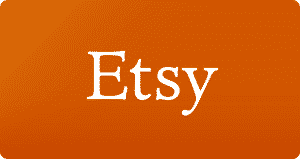 "Should I start my pottery business by selling my ceramics on Etsy® or similar marketplaces?" Simple answer = No. You should not start your pottery business by selling on a marketplace. Why not? Well, let's look at why people start…
Read More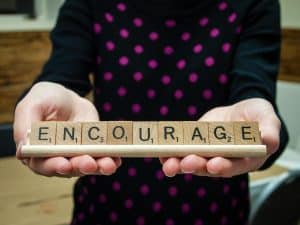 When I was growing up in the North of England, I always *hated* when my friends or family played "Devils Advocate". (I'm not sure if this is a worldwide thing, or just from Lancashire…) Playing devils advocate is when you…
Read More
Join the Tribe of 20,000+ Passionate Potters