Amazon Business: Why your Pottery Business needs an Amazon Business Account.
(Click the video above to watch the video!)
If you've got a pottery business, and registered it as a business…
Then we have a quick and easy money-saving hack for you today.
As with all businesses, you need to purchase things for your business to function.
We're talking about all the usual business stuff…
art supplies,
chairs, lighting,
stationary, packaging,
cardboard boxes, bubble wrap,
cleaning utensils, mops, air filters,
sponges, pottery tools, sinks, sink faucets…
And if you're like most of us, you probably buy these things for your business through Amazon.
But…
Did you know that there is a setting that allows you to get even more discounts on Amazon?
That's right!
If you are purchasing things off Amazon for your Pottery Business, then you should stop using your normal Amazon account right away, and open a free Amazon Business account instead.
So what is Amazon Business anyway?
Amazon Business is just like Amazon – but just for businesses.
This means it's full of business equipment and discount prices not normally seen on Amazon.com.
You get special discounts, and even more discounts if you buy in bulk. (You can even ask sellers for extra discounts if you purchase in bulk.)
This is perfect for if you're just starting out and building your own pottery studio…
or if you work in a community studio…
or even if you work in a high school…
Because you can buy in bulk, and also compare prices to make sure you're getting the best deal on business supplies.
As you know, when you're running a pottery business you want to spend all of your money on clay and glazes, you don't want to be unnecessarily spending too much money on the basic business supplies.
What is an Amazon Business Account? And how much does an Amazon Business Account cost?
Your new Amazon for Business Account is FREE!
But to make sure not everyone takes advantage of these deals, you can only register for a free amazon business account if you can provide details of your pottery business.
What's Amazon Business Prime?
Have you already got Amazon Prime?
Awesome! You can apply your existing Prime account to your business account at no additional cost, and enjoy your prime shipping on your business discounted items.
Don't already have Amazon Prime? No problem!
Your New Free Amazon Business account comes with unlimited, free two-day shipping on eligible items. Which means that you get to save twice!
If you have more than one person working for you, for example, if you have a couple of shops or studios, then you can apply for Amazon Business Prime – from $179/year, so that all of your orders to those different addresses get Prime Shipping.
Are there any other Amazon Business Benefits?
There sure are 🙂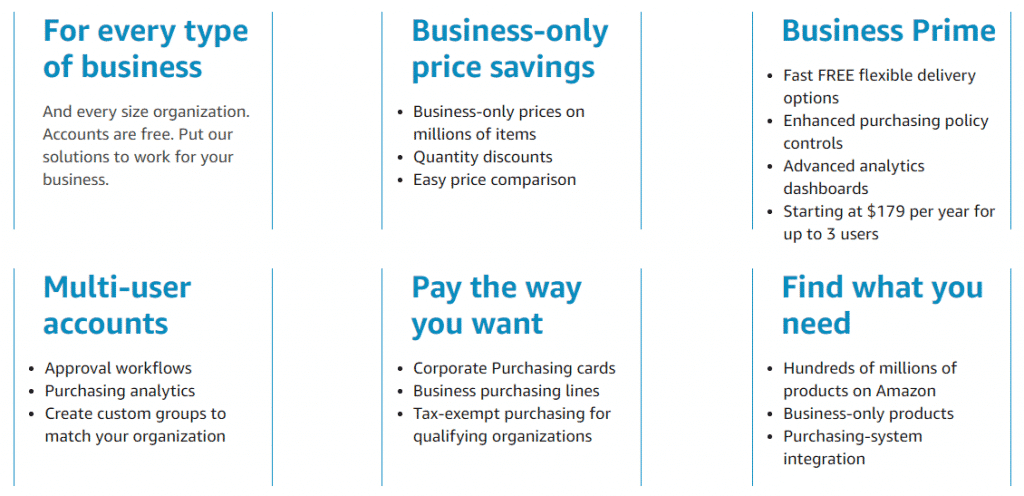 Sounds Great! Where's the Amazon Business Login?
Once you have your Amazon Business Account you can login with it like you normally would login to your Amazon account.
Login to your Amazon Business Account
And there you have it.
Save money by buying your business supplies on Amazon, and spend the money you save on some extra pottery supplies 🙂